Inspired by Racing Cars, the RacingChair was designed for those seeking the thrill of speed and comfort.
In addition to having the best comfort seating possible it incorporates an RGB light module that can be turned off and display up to 7 different lights at the back of the chair. Display your true color with the RGB Module and even use it as a magnet on your PC or your fridge.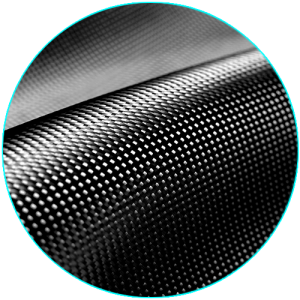 • HEX (7 colors module)
• Premium leatherette with carbon pattern
• High density foam
• Adjustable backrest
• 2D adjustable armrest
• Rocking mechanism
• Adjustable seat height
Model name     RC3
Chair color     Black/Cyan
Chair size     M
Weight capacity     <100kg/220lbs
Height limit     <1.8m/5'11"
Colorlighting     HEX (7 colors module)
Foam type     High density foam
Frame type     Metal
Adjustable armrests     Yes, two-dimensional
Adjustable backrest     Yes, 90° – 180°
Mechanism type     Butterfly mechanism
Rocking mechanism     Yes, 3° – 18°
Rocking mechanism lock     No
Gas lift class & height     Level 4, max. 80mm
Base size & type     350mm metal base
Caster size & material     50mm nylon caster
Caster brake     No
Cover material     Leatherette with carbon pattern
Overall dimension (W x D x H)     68.5 x 61 x 125-133.5cm
27 x 24 x 49.2-52.4in
Backrest dimension (W x T x H)     60 x 85 x 20cm
23.6 x 33.5 x 7.9in
Seat dimension (W x D x H)     56 x 56.5 x 12-16cm
22 x 22.2 x 4.7-6.3in
Product weight     22kg/48.5lbs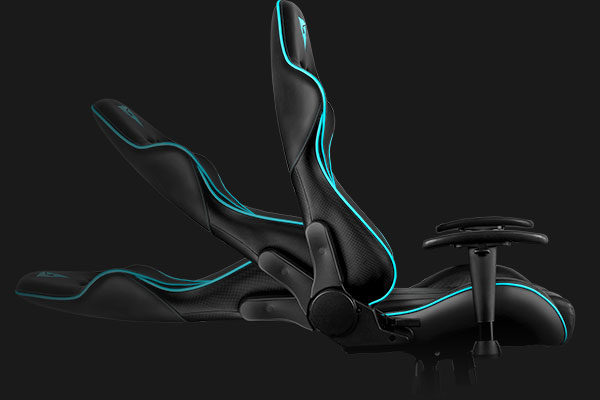 STRONG AND STURDY
Class-4 hydraulic lift supports up to 150kg.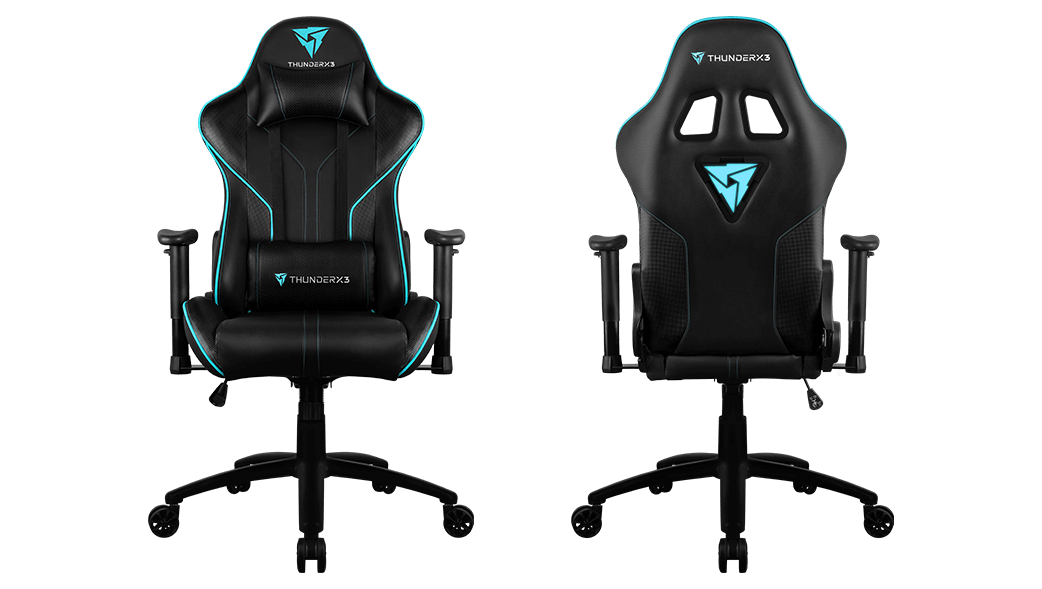 ADJUST SEAT HEIGHT
Pneumatic seat-height adjustment with a 360-degree swivel. Perfect for gamers between 160cm – 185cm tall.