A 600mm PCI-e 16X flexible extender offering graphic data transmission up to 16 Gbps, and supporting PCI Express 2.0, 3.0 and 4.0 applications.
Ultimate High Speed Cable
The TT Premium PCI-E 4.0 Extender Series features extremely fast graphic data transmission that means the extender is capable of expanding bandwidth up to 16 Gbps and beyond, offering an ultimate experience for graphic design, gaming or watching video.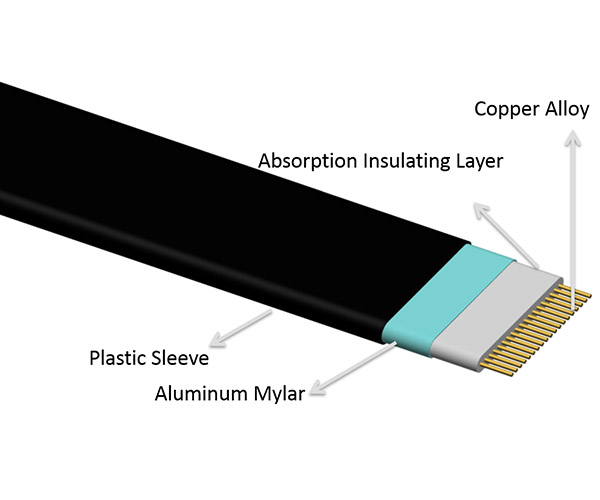 EMI Shielding with Conducting Polymer
The extender utilizes the latest materials for EMI shielding with five sole flat cables design. This technique allows each cable to be fully covered by electromagnetic interference shielding with conducting polymer to guard against incoming or outgoing emissions of electromagnetic frequencies, minimize disturbance and degradation on performance, and reduce the weight of the extender.
Unique Cable Protector
The exclusive cable protector is used to enhance the durability of the extender as well as prevent cable damage. Especially, when connecting to the motherboard, the extender is folded or twisted in order to maximize the internal space and optimize the airflow. In short, this design aims to avoid the signal loss and help achieve excellent signal integrity.
Model TT Premium PCI-E 4.0 Extender 600mm
Cable Length 600mm (23.6 inch)
Net Weight 0.19 kg / 0.42 lb
Color Black
Material Thermoplastic, PCB EM-888, Polyethylene(PE), Copper Alloy, Aluminum foil Mylar
Connector PCI Express X16 Male to PCI Express X16 Female
Rated Current 1A
Operating Temperature -20 to +80 deg. C