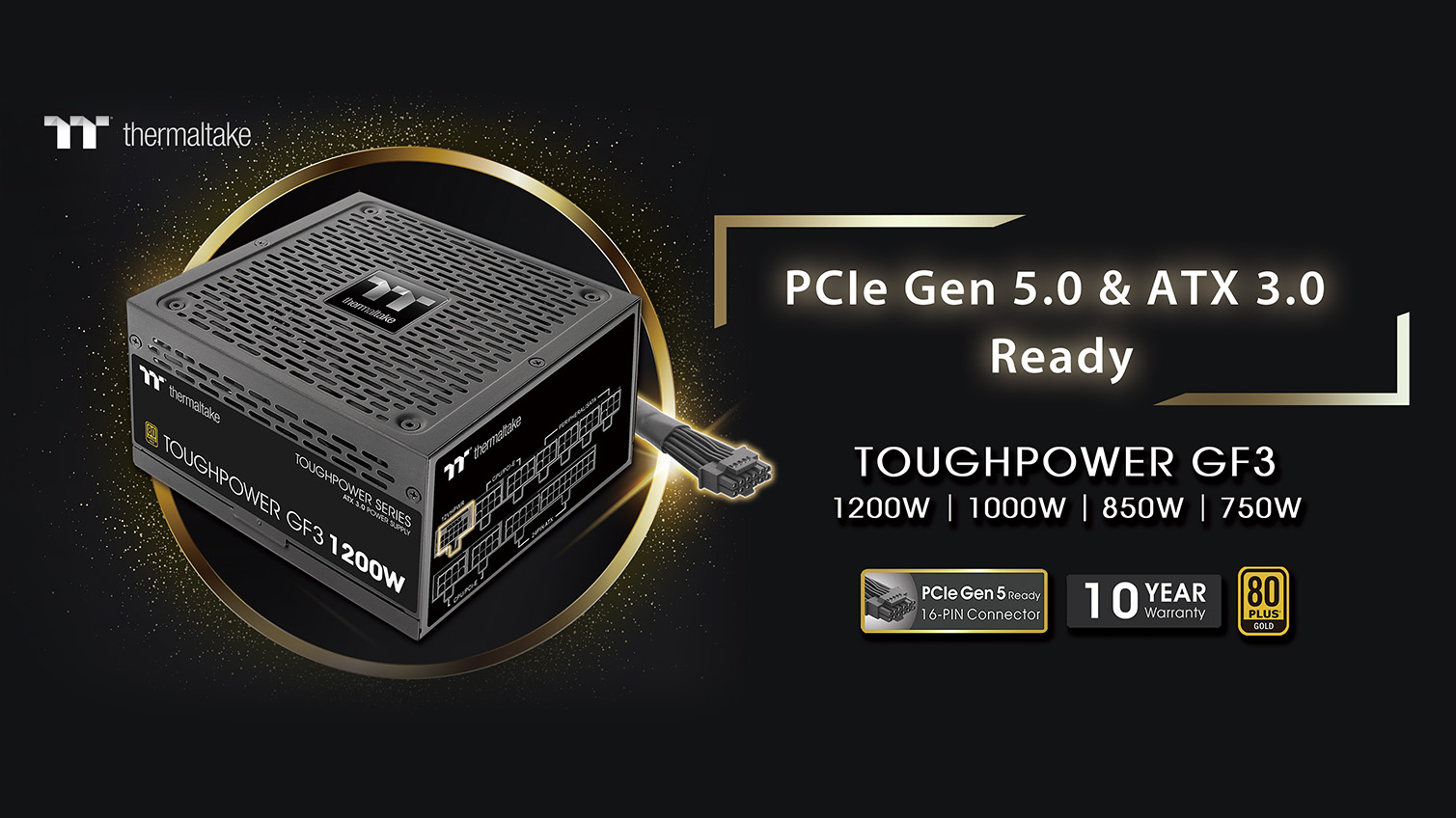 Toughpower GF3 850W Gold – TT Premium Edition
Designed with a native PCIe 12+4pin connector, the Toughpower GF3 series is compatible with Intel's ATX 3.0 specification and is built for next-gen PCIe 5.0 graphics cards.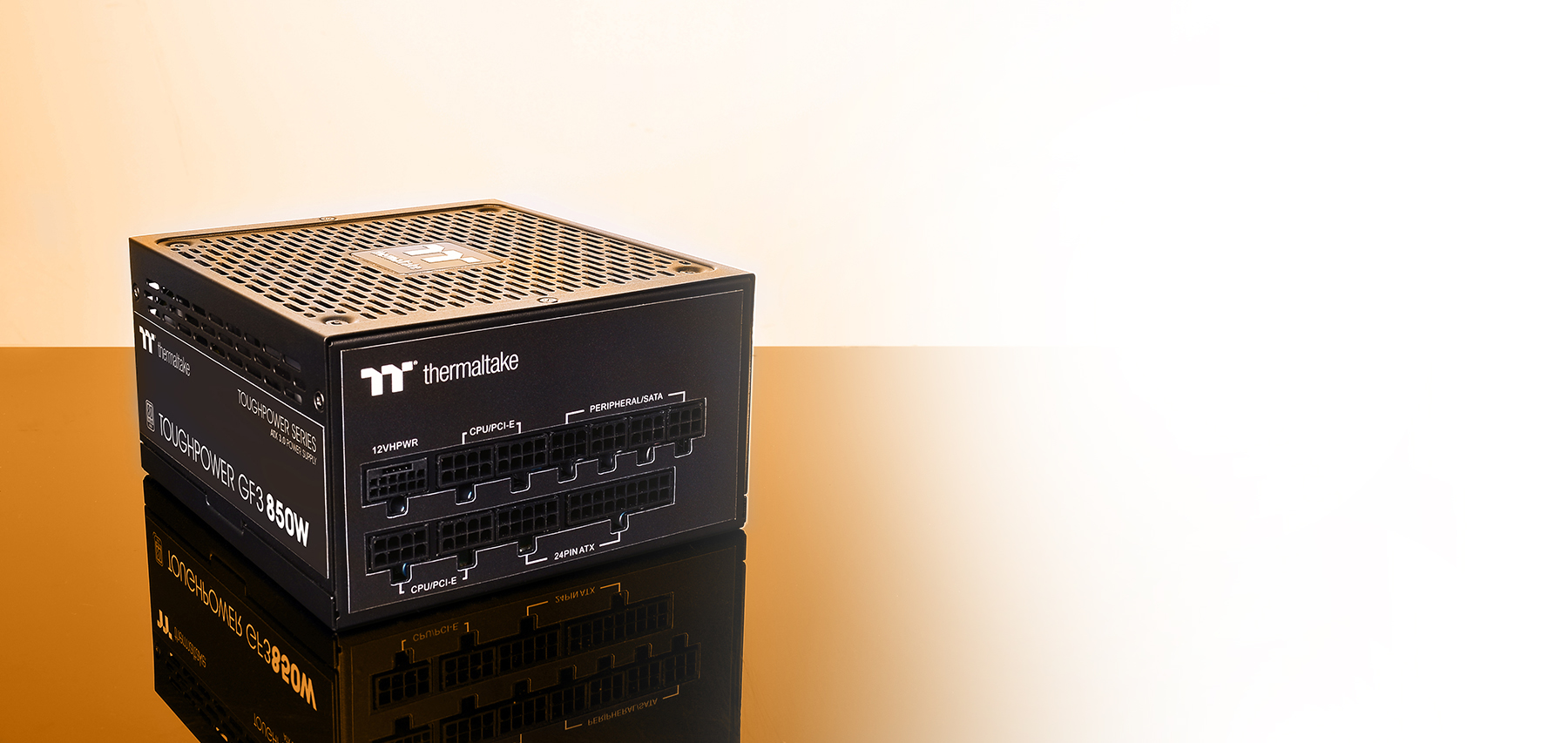 Fully Compatible With Intel PSDG ATX 3.0 Specifications
Toughpower GF3 series is fully compatible with Intel ATX 3.0 Specifications which supports up to 200% power excursion, reaches 70% low load efficiency and complies with required power supply timing standards. The GF3 series can sustain up to 3x GPU power excursion and 2x total power excursion.
Made to Comply with the Latest Graphics Cards
As the power consumption of graphics cards has increased, so has their demand for power. The GF3 series is designed to support NVIDIA and AMD graphics cards, ready to supply the graphics card according to their different ways of connections.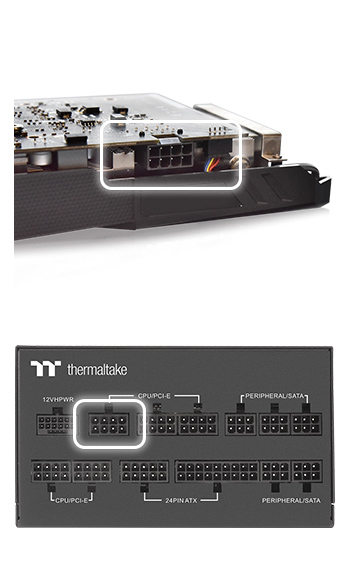 1 VGA Power Connector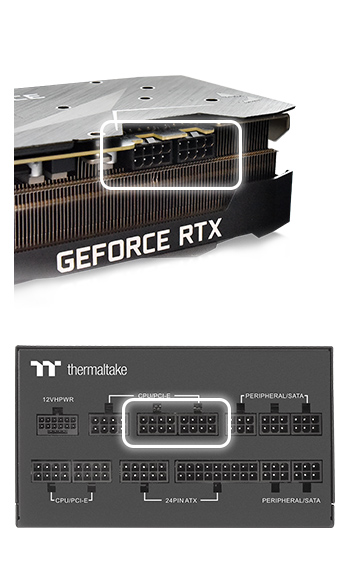 2 VGA Power Connector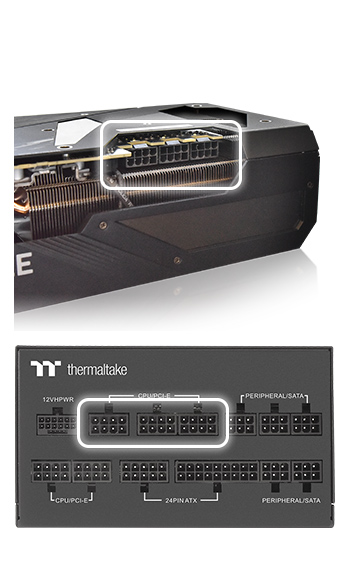 3 VGA Power Connector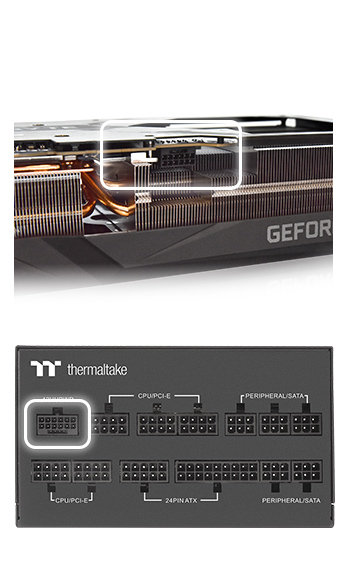 16 pin VGA Power Connector
Fully Modular Low-Profile Flat Cable
Offers cable selection for users while powering the system at an advantageous voltage. Low-profile flat black cable makes cable management easier, reduces clutter and increases airflow inside the chassis.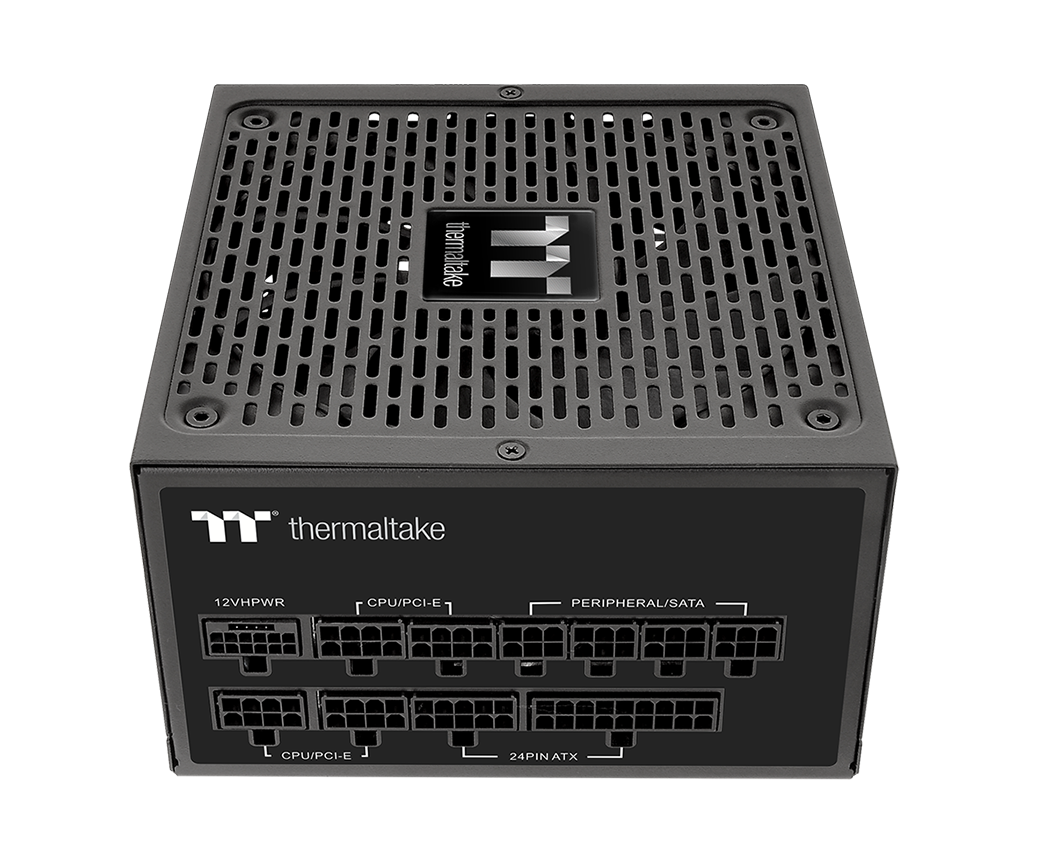 P/N PS-TPD-0850FNFAGx-4
watts 850W
Model TPD-0850AH3FCG
Max. Output Capacity 850W
Color Black
Dimension ( W / H / D ) 150mm(W) x 86mm(H) x 160mm(D)
Weight 1.69 KG
PFC (Power Factor Correction) Active PFC
Power Good Signal 100-150 msec
Hold Up Time > 17msec at 100% of full load
Input Current 10.0A / 5.0A
Input Frequency Range 50/60 Hz
Input Voltage 100V – 240V~
OPERATING TEMPERATURE 0°C to + 40°C
Operating Humidity 20% to 90%,non-condensing
Storage Temperature -20°C to + 70°C
Storage Humidity 5% to 95%, non-condensing
COOLING SYSTEM 13.5cm fluid bearing fan
Efficiency Meet 80 PLUS®Gold at 115Vac input.
MTBF 100,000 hrs minimum
Safety Approval CE/UKCA/cTUVus/TÜV/FCC/IC/BSMI/EAC/CB/CCC
Connector PCIe 6+2Pin X 4 PCIe 12+4Pin X 1
Protection OCP, OVP, UVP, OPP, SCP, OTP