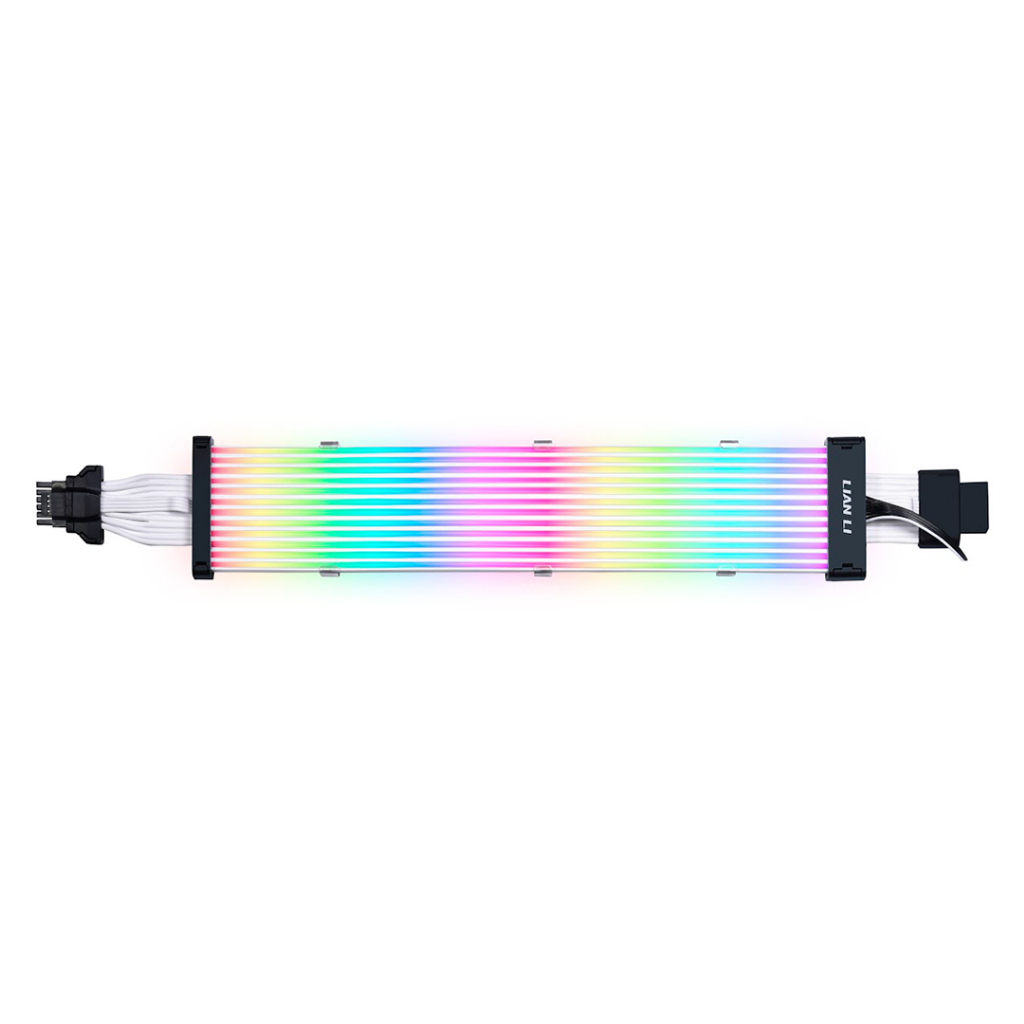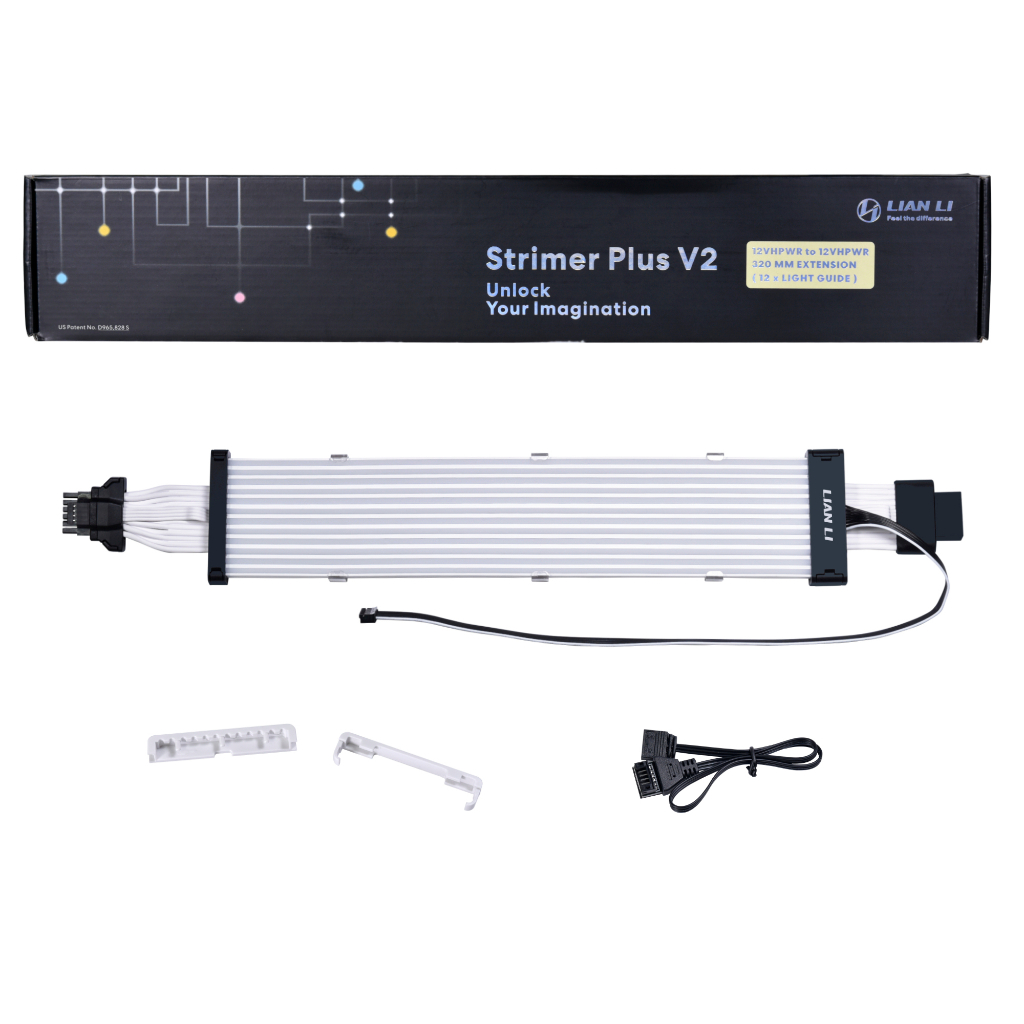 Flexible Clearance
A minimum of 28mm of clearance is required when installing the 12VHPWR connector. For situations where less clearance is available, the plastic shield can be removed to reduce the required clearance to 23mm.
Include MB ARGB 3-PIN cable adaptor
ARGB SYNCHRONIZATION WITH THE MOTHERBOARD
The GPU extension cable has a 3 PIN 5V ARGB adaptor to connect to the motherboard directly.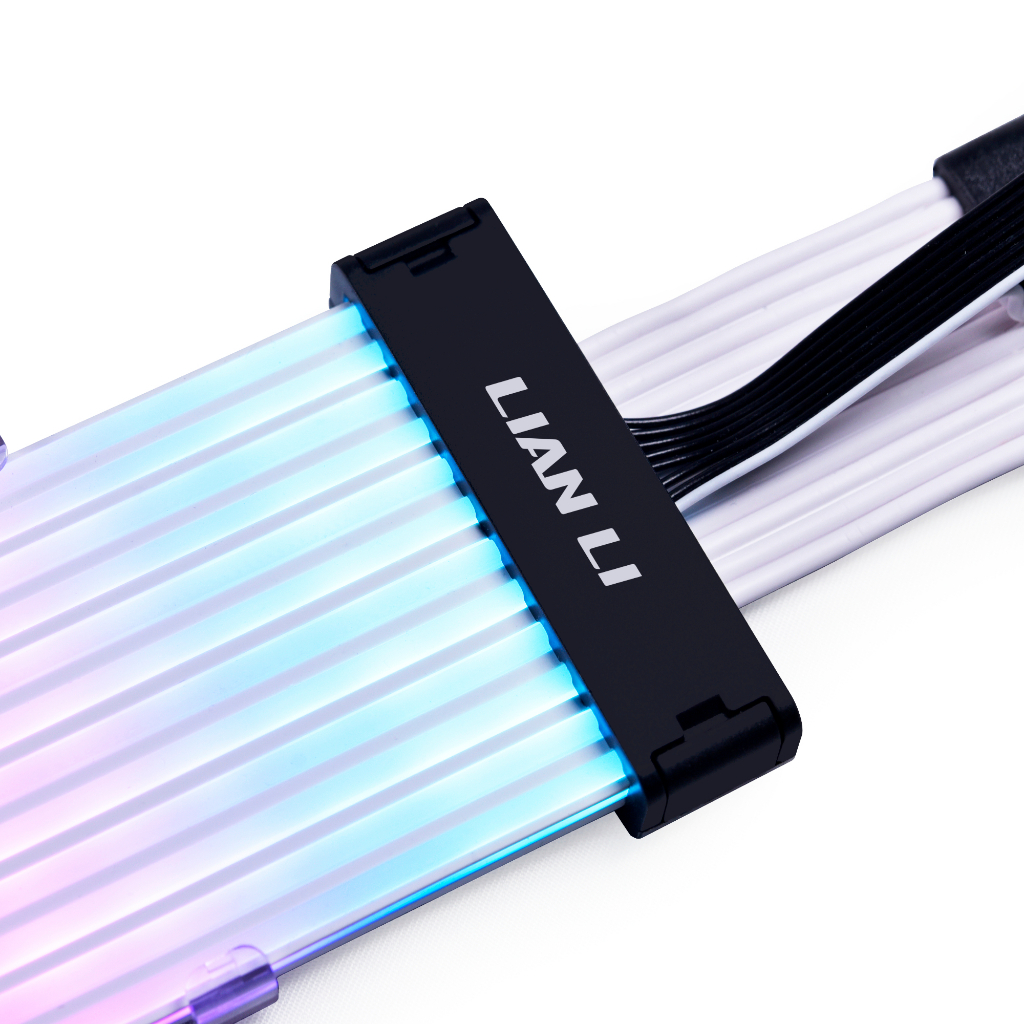 Note: Lower 50% of the brightness when applying static white.
(Check detailed instructions from manual)
PRODUCT NAME STRIMER PLUS V2 12VHPWR
MODEL PW16-12PV2
FEMALE CONNECTOR 12+4pin
MALE CONNECTOR 12+4pin
DIMENSIONS 381mm (L) X 56.4mm (D) X 8mm (H)
MATERIAL SILICONE/TPE
CABLE LENGTH 320mm
GAUGE 16AWG
LIGHT GUIDES 12
NUMBER OF LEDS 162
ACCESSORIES Cable adaptor for motherboard ARGB 3-PIN
WARRANTY 1 year