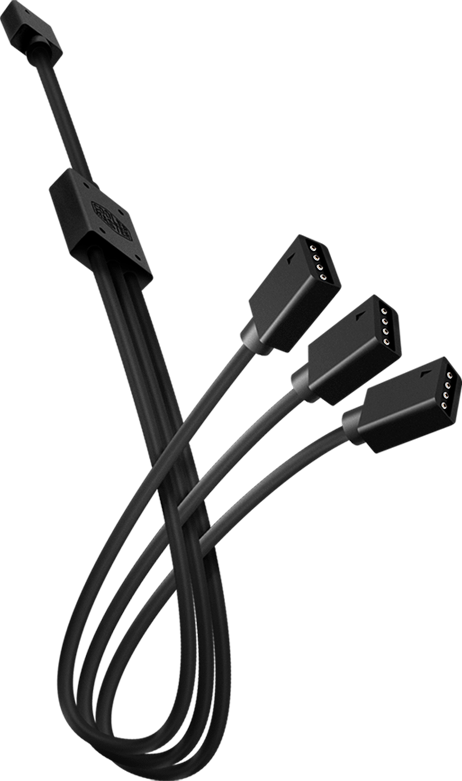 Expand It
as You Will
1-to-3 RGB Splitter Cable
The Design Advantages
58 cm in length
Long and flexible material make it easy for cable routing. Keep it effortless and hassle free.
1-to-3 As Many As You May
For your freedom to connect multiple RGB fans or LED strips as many as you want.
Reliability
Beyond the look, we provide quality.
With high quality material, keep your build reliable and flawless.
5-pin and 4-pin RGB header compatibility
Special design connectors make it compatible with both 5-pin RGBW header and 4-pin RGB header without requiring any adapter.