Video Post-Production Monitor with Rec.709, DCI-P3 |PV270
---
27"W Large Screen 2560×1440 QHD Resolution

100% Rec. 709 and 96% DCI-P3 with IPS Technology

Hardware Calibration with Accuracy Color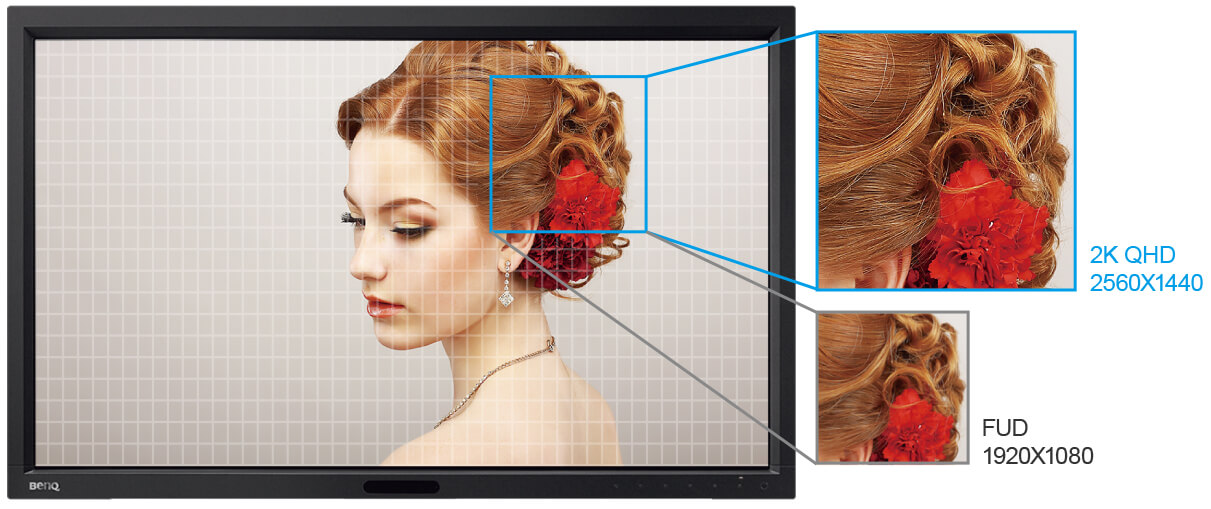 Rec.709 and DCI-P3 Color Gamut
The PV270 provides 100% coverage of the Rec. 709 and 96% of the DCI-P3 standards, ensuring output for high-definition television and digital cinema matches the colors you have defined. The PV270 also provides 99% coverage of the Adobe RGB color space designed to encompass most of the colors producible for graphic art professionals.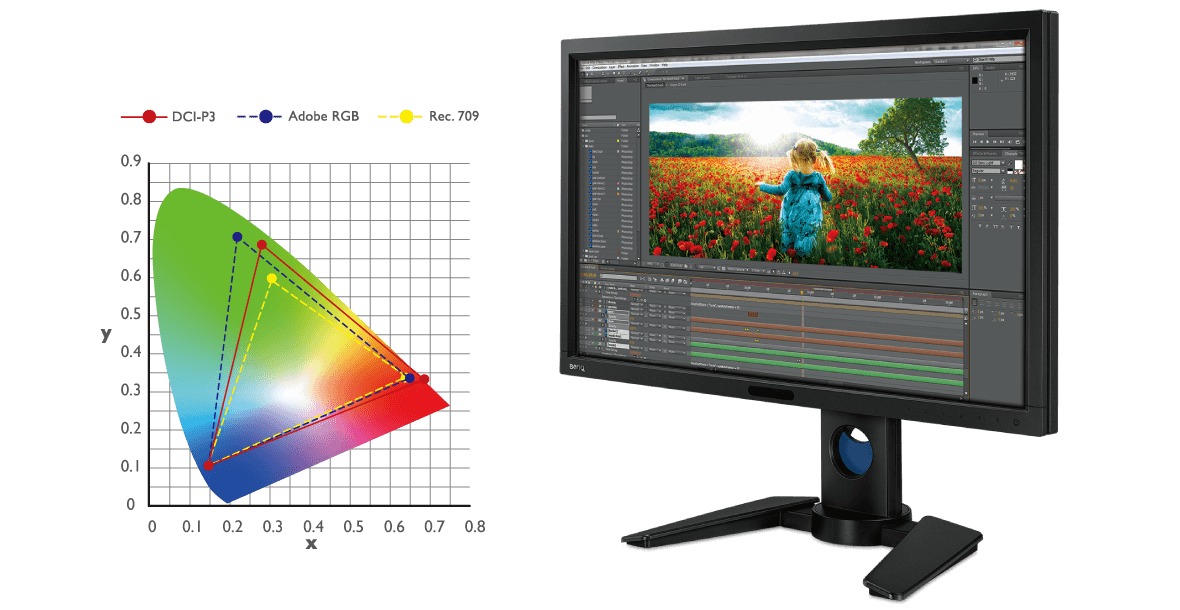 14-Bit 3D LUT and Delta E ≤ 1.5
The 14-bit 3D look up table (LUT) improves RGB color blending accuracy, resulting in impeccable color reproduction. Precise Delta E≤1.5 in both Adobe RGB and sRGB color spaces renders the truest and most representative view of the original image.

PV270 supports 72Hz refresh rate for 24p film content to be displayed at native cadence without pulldown which can distort playback of the source video.

Main Specifications
All Specifications
Display
Viewing Angle (L/R;U/D) (CR>=10)
Color Gamut
96% DCI-P3 , 99% AdobeRGB, 100% Rec. 709 /sRGB
DCR (Dynamic Contrast Ratio) (typ.)
Monitor
Color Mode
Standard / sRGB / DCI-P3 / Rec. 709 /
D50 / D65 / Adobe RGB /Calibration 1 /Calibration 2/ Custom1 / Custom 2
Color Temperature
2800K/3700K/5000K/5500K/6500K/7000K/7500K/8200K/9300K/Custom Mode
OSD Language
17 Languages (English / Francais / Deutsch / Italiano / Espanol / Polish / Czech / Hungarian / Serbo-croatian / Romanian / Netherlands / Russian / Swedish / Protuguese / Japanese / Chinese / S-Chinese
Eye Care
Professional
Factory Calibration Report
Connectivity
Mini DisplayPort
MiniDisplayPort (ver1.2)x1
Power
Power Consumption (on mode.)
Power Consumption (stand by mode)
Power Consumption (sleep mode)
Dimension and Weight
Dimensions (HxWxD mm) (w/o Base) (with shading hood)
Dimensions(HxWxD mm) (without shading hood)
H:  552.6 x 639 x 254
L:  402.55 x 639 x 254
Dimensions (HxWxD mm) (w/o Base)
Dimensions (HxWxD mm)
H:  558.84 x 645.4 x 302.09
L:  408.84 x 645.4 x 302.09
Net Weight(kg) (without shading hood)
Net Weight (kg) (without stand)
Software
Support Calibrator
X-Rtie i1 Display Pro / i1 Pro /I1 Pro 2‎
Video Signal Data
Included Accessories
Other Accessories
Shading hood, CD, QSG, Individual Calibration Report
Signal Cable
DVI-DL cable (1.8m),  mDP to DP cable (1.8m), USB 3.0 cable (1.8m)