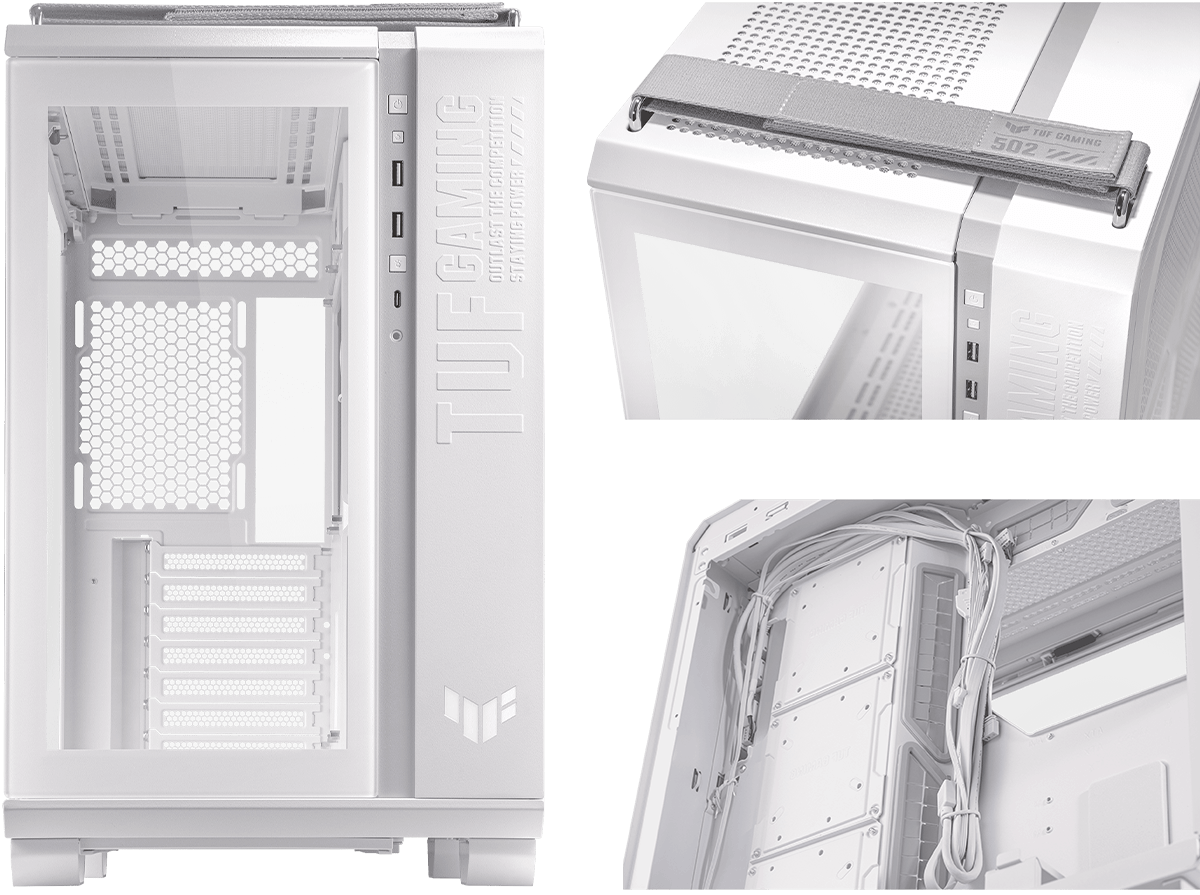 GT502 internals are divided into two chambers, allowing you to build clean and configure independent cooling zones for the CPU and GPU. Freely expand your rig and give system components the ideal environment to dish out frames and slice through workloads.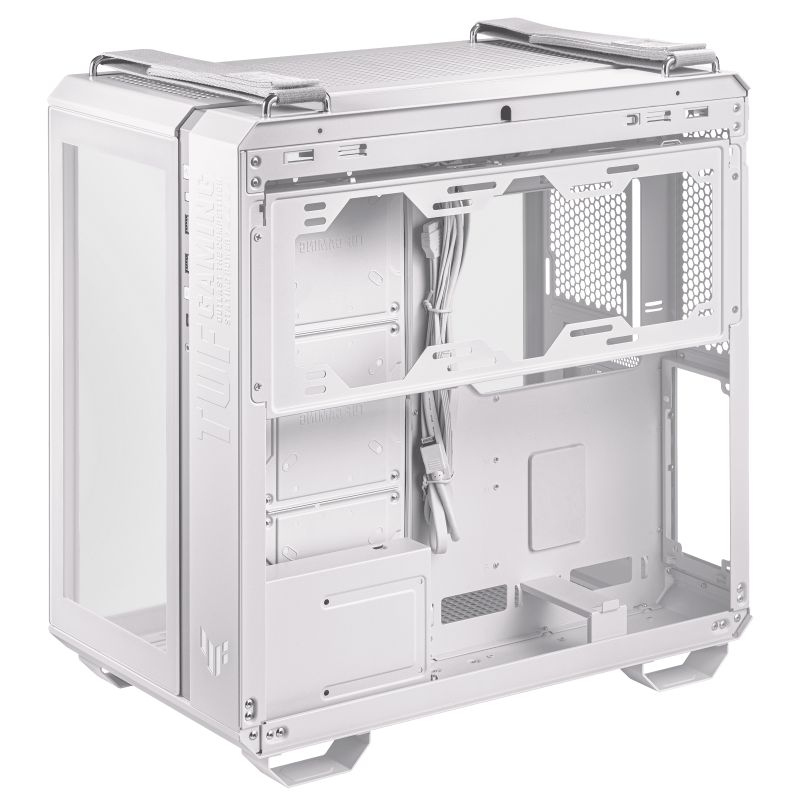 Tempered glass panels at the front and side provide a tinted view of the main chamber, showcasing your build.
In addition to two 3.2 Gen 1 USB-A ports, the TUF Gaming GT502 front panel features a USB-C 3.2 Gen 2 port supporting transfer speeds up to 10 Gb/s.
Flexible and Scalable Design
Flexible, scalable, and divided up, the TUF Gaming GT502 puts your prized hardware on full display. Plus, keep your cool with support for fans at the top, rear, bottom, and side of the case, or radiators at the top rear and side.
A 360mm bracket rides in the rear chamber and can carry radiator and fan combos or three storage devices.
Vertical Graphics Card Mount
Stand your graphics card up with the included vertical mount or slot it directly into the motherboard and banish sag with a bundled support bracket. Please note, a PCIe extension cable is available separately.
Get inside quick with side panels that can be removed simply by pressing a button hidden on the rear of the chassis.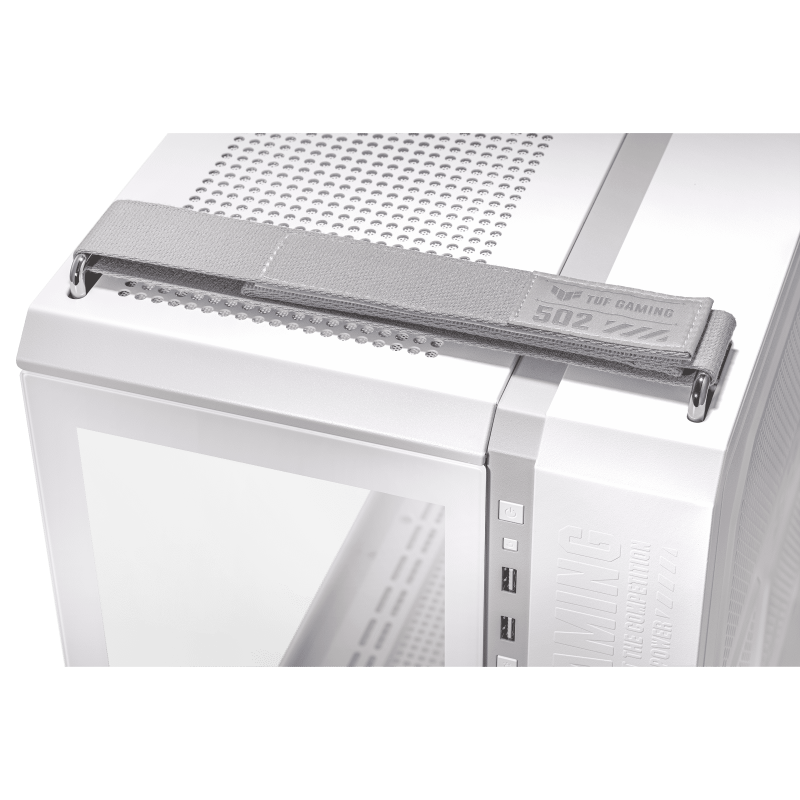 Two durable and detachable straps support up to 66 pounds and make it easier to move the chassis around, even when it's packed with hardware.
Whether you prefer a modest build or a fully-loaded battle station, the GT502 is ready. Most of its panels and mounts are removable to ease hardware installation, allowing for easy teardown and tailored builds.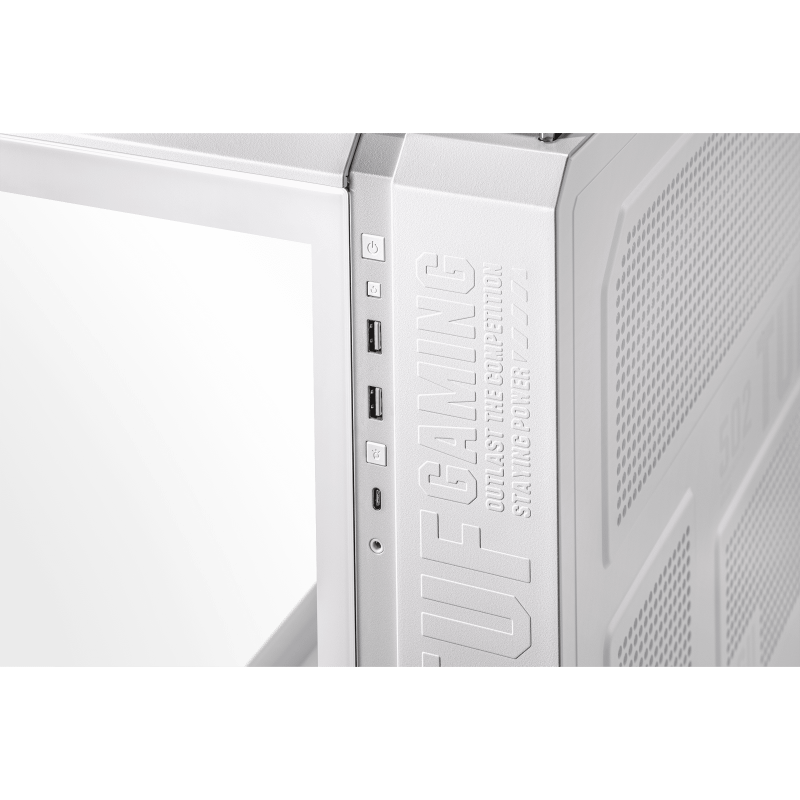 USB 3.2 Gen 1 features a maximum throughput of 5 Gb/s and is synonymous with USB 3.1 Gen 1 and USB 3.0.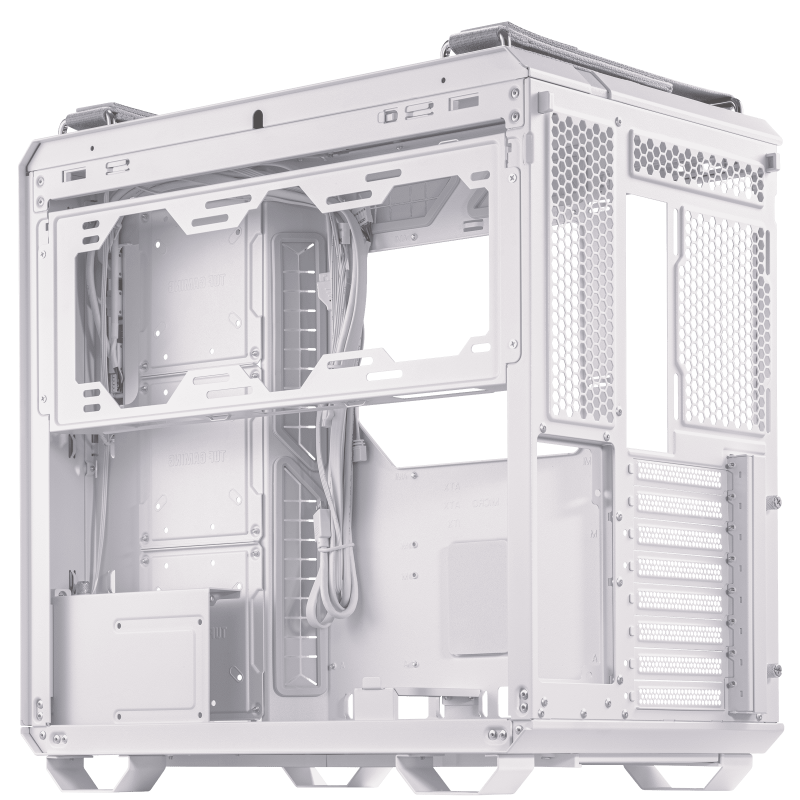 Model TUF Gaming GT502
Case Size Mid Tower
Motherboard Support ATX
Micro-ATX Mini-ITX
Drive Bays 4 x 2.5″/3.5″ Combo Bay
Expansion Slots 8
3 (additional vertical)
Front I/O Port
1 x headphone / Microphone
2 x USB 3.2 Gen1
1 x USB 3.2 Gen2 Type C
LED Control Button
Tempered Glass
Front Side
Left Side
Radiator Support (Top)
120 mm
140 mm
240 mm
280 mm
360 mm
Radiator Support (Rear) 120 mm
Cooling Support (Top)
3 x 120 mm
2 x 140 mm
Cooling Support (Rear) 1 x 120 mm
Maximum CPU Cooler Height 163 mm
Maximum GPU Length 400 mm
Maximum PSU Length 200 mm
Removable Dust Filters
Top
Bottom
Right
Dimensions 285 x 450 x 446 mm
Weight 11Kg