The Best for Gaming and Creating
The 16-core powerhouse processor can do it all for the most demanding gamers and creators.
The latest technologies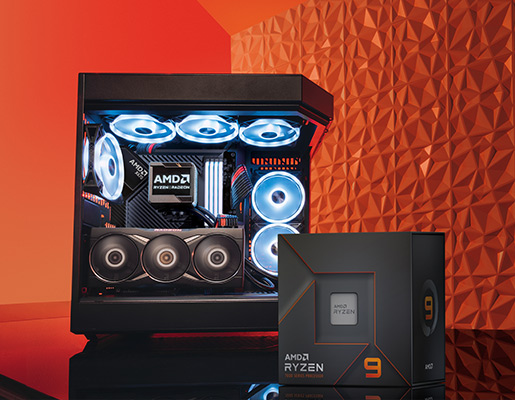 AMD's Ryzen™ 9 7950X is built with the very latest technologies in mind, including speedy connectivity such as PCIe® Gen5, 16-cores and 32-threads, and support for dedicated video accelerators2.
The future of Ryzen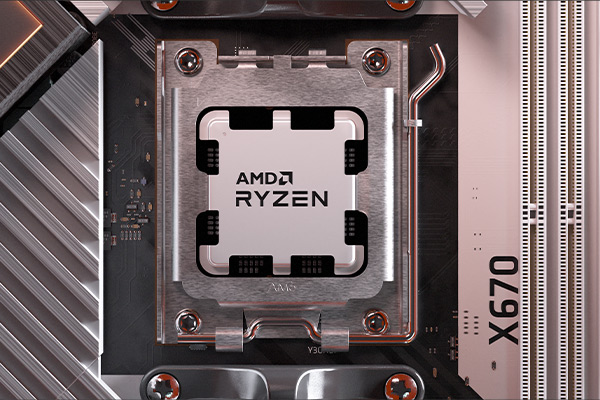 Power. Performance. Possibility. Utilising the new Socket AM5 architecture, motherboards deliver new features for gamers and creators, from the speed of DDR5 memory and AMD EXPO™ technology3 to increased bandwidth for graphics and storage with PCIe® Gen5.
AMD Ryzen™ 9 7950X
General Specifications
Platform Desktop
Product Family AMD Ryzen™ Processors
Product Line AMD Ryzen™ 9 Desktop Processors
# of CPU Cores 16
# of Threads 32
Max. Boost Clock Up to 5.7GHz
Base Clock 4.5GHz
L1 Cache 1MB
L2 Cache 16MB
L3 Cache 64MB
Default TDP 170W
Processor Technology for CPU Cores TSMC 5nm FinFET
Unlocked for Overclocking Yes
CPU Socket AM5
Thermal Solution (PIB) Not included
Max. Operating Temperature (Tjmax) 95°C
*OS Support
Windows 11 – 64-Bit Edition
Windows 10 – 64-Bit Edition
RHEL x86 64-Bit
Ubuntu x86 64-Bit
*Operating System (OS) support will vary by manufacturer.
Connectivity
Memory Channels 2
Max Memory Speed
1x1R 5200 MT/s
1x2R 5200 MT/s
2x1R 3600 MT/s
2x2R 3600 MT/s
Graphics Capabilities
Graphics Model AMD Radeon™ Graphics
Graphics Core Count 2
Graphics Frequency 2200 MHz
GPU Base 400 MHz
Key Features
Supported Technologies
AMD EXPO™ Technology
AMD Ryzen™ Technologies